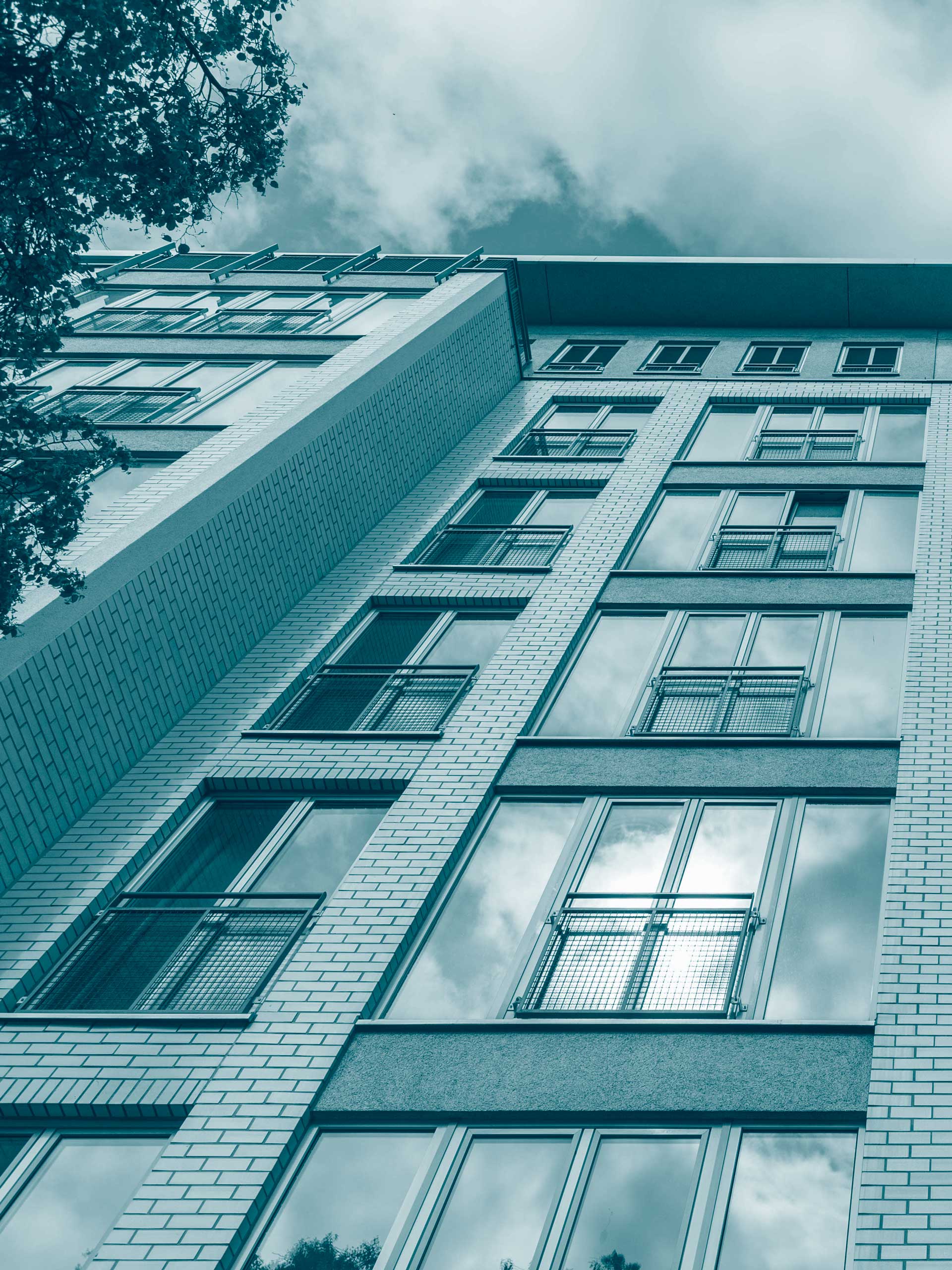 Valuable.
Asked.
Limited.
It's a delightful feeling to have everything that is necessary and attractive directly on your doorstep – and to have the freedom to simply close the door and be at home.
The well-proportioned apartments with areas of between 62 and 103 square metres with their bright rooms and full-length windows are ideal retreats, offering all the comfort of a modern building. With its facade, the seven-storey residential and commercial building with rooftop penthouse blends harmoniously in with its surroundings. Conservatories or balconies, two lifts and separate underground car parking spaces additionally help to make Leibnizstraße 77-78 an ideal home.
AT THE CENTRE OF THE GOOD LIFE
Home –
where everything is just right
"He who rejoices today shall not wait until tomorrow."
Johann Heinrich Pestalozzi
Charlottenburg is where tradition meets zeitgeist. Between cultural institutions, galleries of modern art and university campuses, a broad mix of people bring life to the elegant French flair of this district not far from the legendary Ku'Damm.